In 1998 Marjan van Mourik (1958) visited Peru for the first time. She was quickly captivated by the country, the people and specifically the fate of the children. She saw many children with schisis (harelip) and the problems that the children experienced. For Marjan it was clear that she had to and wanted to help these children.
With a team of Dutch specialists, Marjan went back to Peru in 2000 to operate on children with schisis in the local hospital of Cuzco. The project was a great success and was widely reported in the Dutch media (NCRV TV).
Through Daniel Paz Y Geuze, pediatric neurosurgeon at the Sophia Children's Hospital in Rotterdam and of Peruvian descent, the idea was born to set up an outpatient clinic in Arequipa. Foundation Fundacion Paz Holandesa was born.
The first years were difficult. Marjan divided her time between the Netherlands and Arequipa, between rebuilding the polyclinic and organizing surgery projects. In 2005 Marjan cut the knot. She decided to settle permanently in Peru and to start building a new children's hospital "Hospital Infantil Tony Molleapaza Rojas". With the income she would generate she could help poor children for free.
From 2006 onwards the construction of this hospital has been in progress. The bureaucracy, local lack of (technical) knowledge, the South American mentality and limited financial resources made this a huge challenge.
With unprecedented perseverance, overcoming countless setbacks and unbridled enthusiasm, Marjan realized her dream. In 2008 the outpatient clinic was opened and in 2012 the hospital was inaugurated.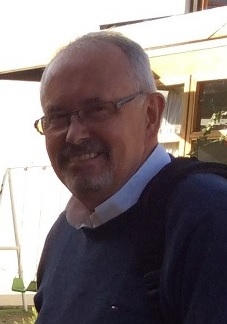 Reinier van Twisk
President
Dr.Reinier van Twisk, plastic surgeon, worked at the Rijnstateziekenhuis, Arnhem and the Middelaankliniek, Velp, until a few years ago.
For many years he went to India through the foundation Intes, which he founded, to operate on people with schisis or burns and since 2007 he comes to Arequipa once or twice a year to operate on schisis children or children with burns. So he knows the whole situation of the foundation in Peru and the Netherlands. Since September 1, he has accepted the presidency of the foundation.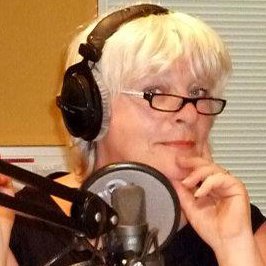 Yvonne Nesselaar
Treasurer
Health communication specialist with a big heart for care and well-being, researcher patient satisfaction and care experience, radio presenter. Extensive experience in care and well-being in various positions. Enthusiastic and well-informed presenter/day chairman.
She now works as coordinator of the Even Buurten rollout at the Municipality of Rotterdam but is also a radio producer and a specialist in healthcare communication.
Marieke Gieteling
Secretary
Marieke Gieteling was born in Cuba and spent her childhood years in Peru. After studying medicine, she worked as a doctor in our pediatric clinic from 2001 to 2003. All this created a great bond for her with Peru. Now she works as a general practitioner in Moordrecht and together with her husband Kees Jan Korving, also a doctor, they have a fantastic family with three young children. The combination of her experience of living and working in Peru - and her profession as a family doctor, is a huge addition to have her as a board member.